BUILDING BETTER OPPORTUNITES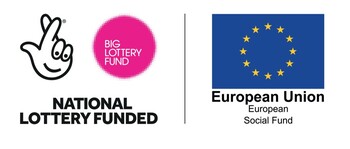 CMS is working with East Lancashire Deaf Society as delivery partners in Lancashire's 'Changing Futures' project.
This project is part of the nationwide Building Better Opportunities scheme which brings together funding from the Big Lottery Fund and the European Social Fund (ESF) to help tackle the poverty and social exclusion faced by the most disadvantaged people in England.
Changing Futures aims to transform the futures of people of all ages (over 15) who have issues in their lives that are getting in the way of them finding employment or participating in training or education. It will focus on participants with mental or physical health difficulties, who are homeless, have disabilities or may be full-time carers.
CMS are delivering support around employment, enterprise and training for deaf people and the hearing disabled in Lancashire. For more information please contact: 

Back to top